CYPRESS — The CyFair Bobcats shocked the state by upending the indomitable Katy Tigers in the second round of the 2023 playoffs for an area championship in overtime, 28-21, in FCU Stadium at the Berry Center complex last night, Friday, Nov. 17, 2023.
The full stadium roared with cheers bouncing from the Katy and Cypress sides play after play like two boxers in the top of the card on fight night.
After a back and forth battle with each team trading blows, the CyFair Bobcats mounted a final drive that was capped off with short touchdown pass from quarterback Trey Owens to Owen Carter with only 43 seconds left on the game clock. The extra point tied the game at 21-all.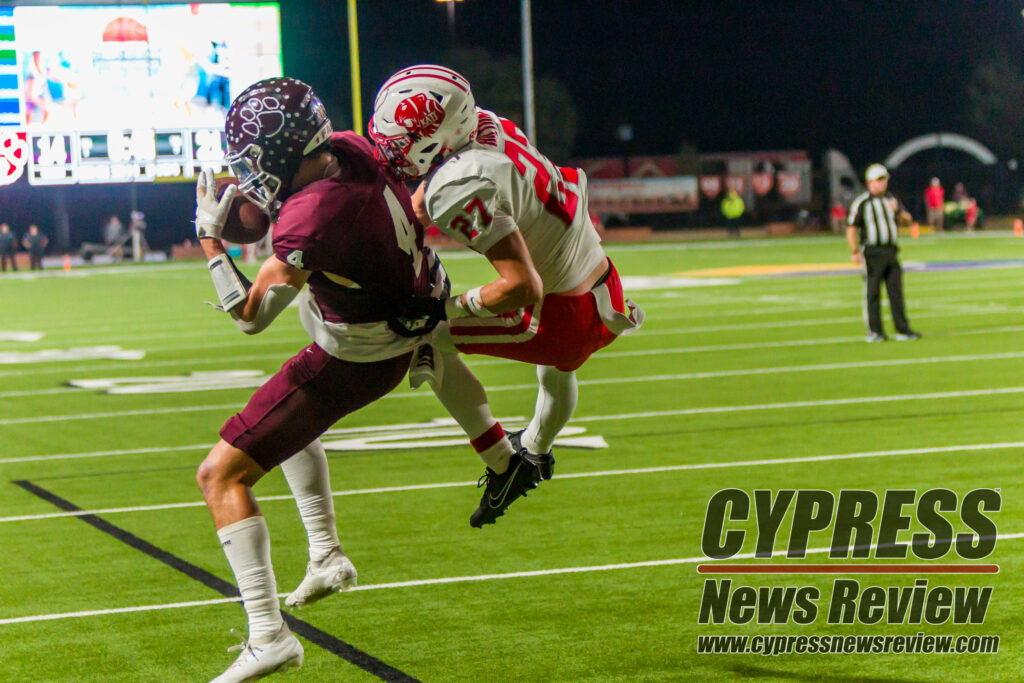 Katy won the overtime coin toss and let CyFair go first. As this at first glance feels counter-intuitive, the strategy is to force your opponent to decide between how they play the success rate of the extra point kick compared to a two-point-conversion, should they score.
While the Tiger defense bothered the CyFair offense, the Bobcats under Owens' lead never quit. For the second time that evening, the chain gang was summoned on a potential turnover on downs.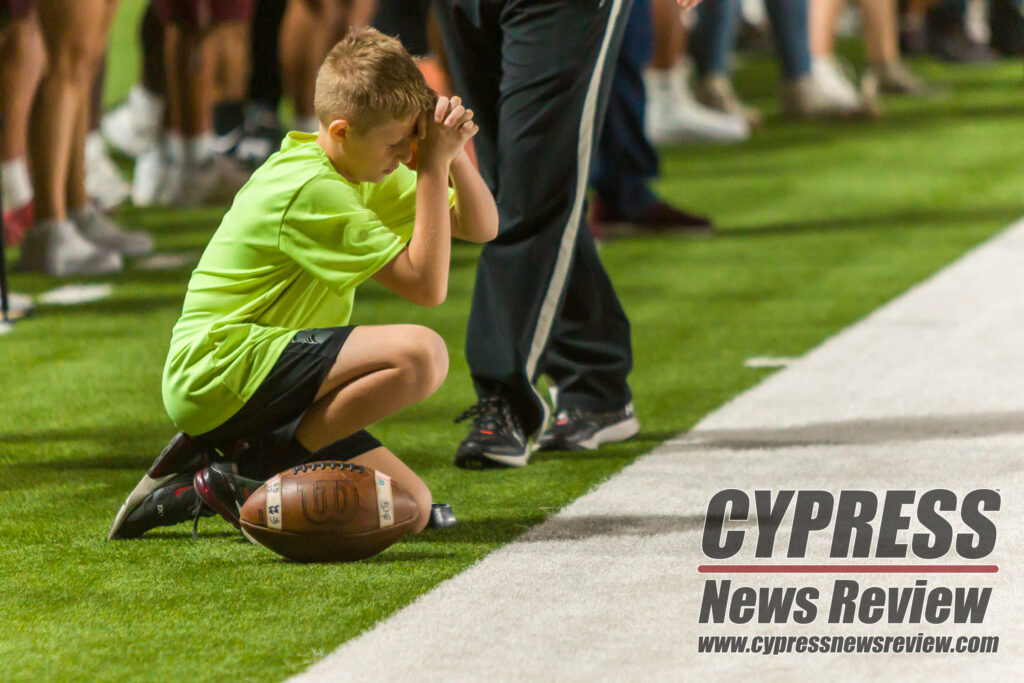 A couple plays later, the Bobcats scored and got the extra point, eventually sealing the score at 28-21.
Then Katy's turn.
The Tigers looked ready to force the Bobcats out of the playoff brackets, but the CyFair defense managed to slow down the potent Tiger offense. With help from a pair of delay of game penalties, Katy put themselves into a must-convert fourth and forever situation. The pass didn't connect with the receiver, and the game ended with the Bobcats on top, 28-21.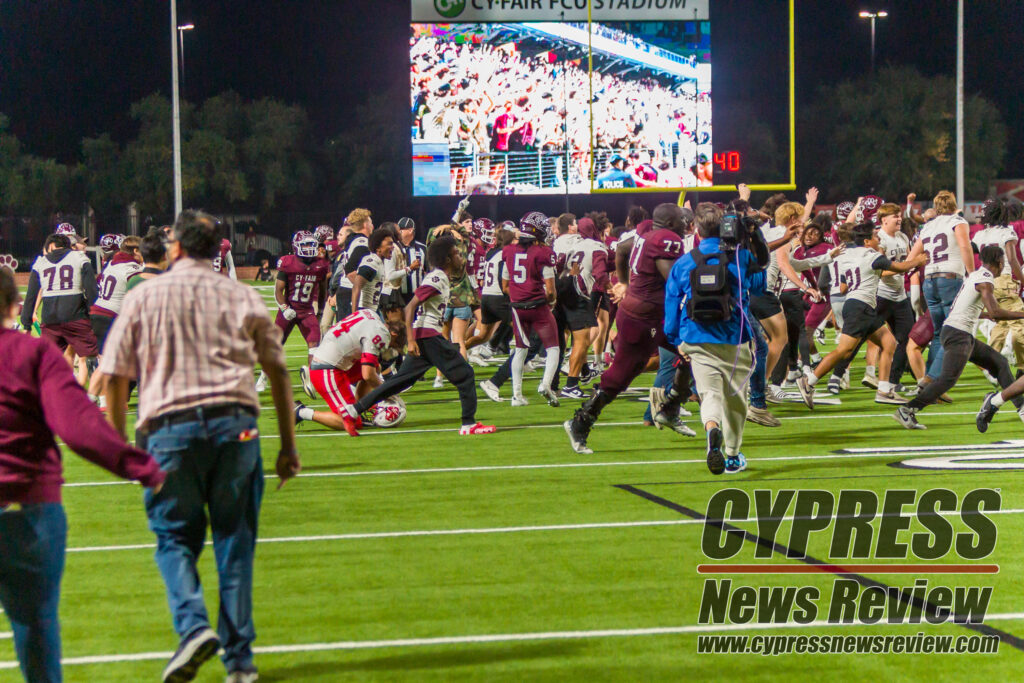 As of Saturday night, the CFISD athletics Twitter has the regional semifinals scheduled to take place at NRG Stadium on Black Friday, Nov. 24, 2023 with a 2 p.m. kickoff against perennial powerhouse North Shore. The winner of that game will face the winner of the Lamar – Atascocita game for the Class 6A, Region 3 championship.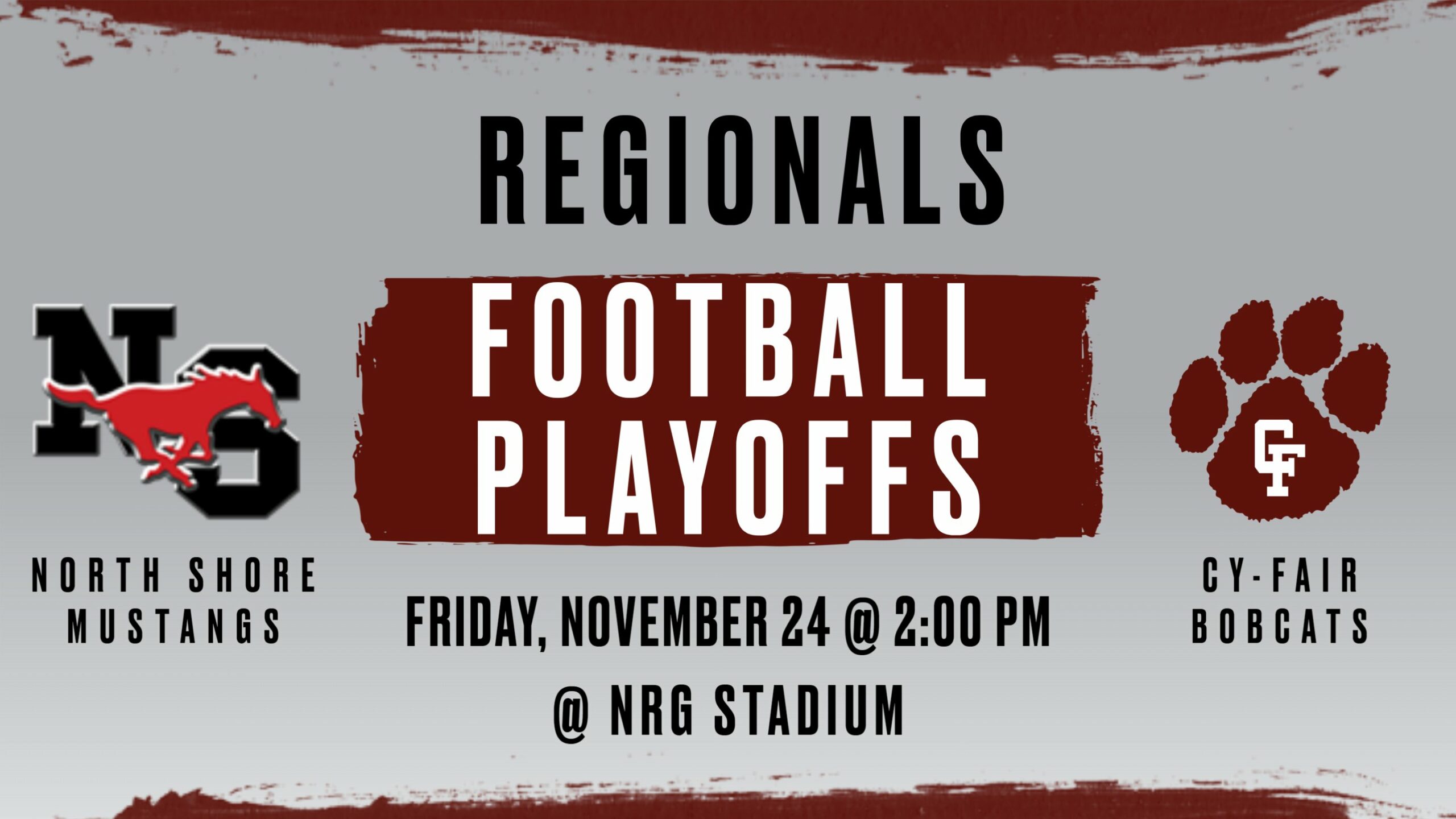 As an added bonus for our readers, we captured 360º video of the unique Katy Tiger Band's trash can halftime performance. Open the following video in your smart phone or tablet YouTube app and you can move your phone around in your hand to get different perspectives of the thumping performance!