Via CFISD Communications
CYPRESS — Ray Zepeda, outgoing athletic director for CFISD, was honored as the 2023 Kelly Reeves State Award of Merit recipient from the Texas High School Athletic Directors Association (THSADA). Zepeda, who was named the University Interscholastic League (UIL) director of athletics in April and takes over the full-time role on June 12, received the award June 11 during the association's Hall of Honor Celebration at its state conference.
The award is presented to an athletic director who has demonstrated long-term contributions, leadership and meritorious service to their profession of interscholastic athletics at the state and/or national level. Recipients must be current National Interscholastic Athletic Administrators Association (NIAAA) and THSADA members and have at least 10 years of athletic administrative service in Texas.
Nominations are made to the NIAAA awards committee, and the recommended recipient must be approved by the THSASA board of directors. The award is named after Kelly Reeves, the former Round Rock ISD athletic director who received the honor in 1998 and was elected to the THSASA Hall of Honor in 2000. He is the namesake of Round Rock ISD's athletic complex.
Zepeda was announced the 2023 award recipient in December.
"I am tremendously honored to be awarded the Kelly Reeves State Award of Merit by the NIAAA and the Texas High School Athletic Directors Association," he said. "Mr. Reeves was a long-time athletic director in Round Rock ISD and was a true professional and role model to many across our state. As such, it is even more gratifying to receive this award. Any type of individual recognition that one receives reflects the efforts of the entire team. I have been so blessed to be supported by a great staff that includes so many fantastic coaches, athletic trainers and athletic administrators here in CFISD. This award reflects their efforts and work with student-athletes."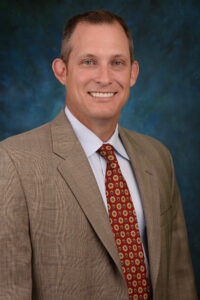 Zepeda has 30 total years of experience in public education, including 19 as a head coach and athletic coordinator. He came to CFISD as an associate athletic director in 2013 under then-athletic director Ed Warken and was promoted to his current athletic director role upon Warken's retirement in 2016. Zepeda leads more than 17,000 athletes and 750 coaches in Texas' third-largest school district.
During his tenure, CFISD programs have achieved 16 team state tournament appearances and won seven UIL state championships. The overall failure rate for 10,000-plus high school athletes has dropped to single digits and the A/B honor roll rate has reached nearly 50%. Zepeda helped supervise athletic construction related to the passing of a $1.7 billion bond issue in 2019, including the construction of 22 turf baseball and softball fields and several renovations to campus-based athletic facilities and complexes.
Under his leadership, CFISD has hosted the UIL State Wrestling Tournament for the last eight years, as well as the Class 6A Region III Basketball Tournament for seven years and the Class 6A Regional Swimming and Diving Championships for six years. He helped open two Class 6A comprehensive high schools and two middle schools, while managing the district's first-ever transition into two separate UIL competitive regions (Region II and III) for the past five years.
Zepeda has served as a UIL District Executive Committee chairman of multiple competitive districts for each of his seven years as CFISD athletic director. He has testified before the Texas House of Representatives' Public Education Committee for proposed legislation regarding student-athlete cardiac safety.